News
DANCE CONNECTIONS 04.02.2019
Ensemble in Residence:
Performance, Composers Workshop and Masterclasses.
Trinity Laban, Greenwich, London.




The quartets residency resumes on February 4th 2019 with a day of activity including Recitals, a Composers Workshop and coaching sessions with student performers.

Michael Nyman's String Quartet No.2 has been showcased to great acclaim in Configurations, a dance work by Trinity Laban alumnus Shobana Jeyasingh, conceived as a statement of affection for this music and the potential for adventure in Bharata Natyam, a genre of Indian classical dance. This music is performed alongside two other works evocative of movement and dance-like structures: Graham Fitkin's Servant and Witold Lutosławski's Five Folk Melodies.

2.30pm Peacock Room, King Charles Court.
Programme to include:
Graham Fitkin – Servant
Witold Lutosławski – Five Folk Melodies
Michael Nyman – String Quartet No.2

3.30pm Masterclasses: G35, G48, G15.
Following the recital, The Smith Quartet will lead open masterclasses with Trinity Laban students.

For more information about the day: www.TrinityLaban.ac.uk

For more information about Shobana Jeyasingh Dance: www.ShobanaJeyasingh.co.uk



DECADES OF FREEDOM 11.11.2018
100 works by Polish composers
marking 100 years of Polish Independence
A unique PWM Edition celebration




2018 marks the 100th anniversary of Poland regaining its independence as a republic. This will be celebrated globally this November with a worldwide music project '100 for 100'. The Decades of Freedom celebration will present more than one hundred works by Polish composers from the last one hundred years.

As part of this project The Smith Quartet will perform with award-winning vocal group Theatre of Voices at the Queens Hall in The Black Diamond at The Royal Danish Library in Copenhagen, Denmark, on November 11th 2018 at 16.00 as part of a series of connected worldwide performances.

The programme includes works by Krystyna Moszumańska-Nazar, Witold Lutoslawski, Rafał Augustin, Agata Zubel, Grażyna Bacewicz and Henryk Mikołaj Górecki. A detailed programme is available here.

Smith Quartet (UK)
Theatre of Voices (DK)
Signe Asmussen  Jakob Bloch Jespersen  Else Torp
Isabella Hübner  flute
Tanja Zapolski  piano

More information about the performance: www.kb.dk

For information about the Niepodlegla: 100 years of Polish Independence project: niepodlegla.gov.pl and at CulturePolonaise.eu


2017 highlights

MATERIAL MEN redux



More information: ShobanaJeyasingh.co.uk

"The evening was a jaw-dropping delight…"
Stagetalk Magazine (5 stars)
"…marvellously intense… the double edges of clarity and complexity, contrast and connection, are pure Jeyasingh…"
The Guardian (5 stars)


The Ravenna Festival

The quartet performed at the Ravenna Festival, Italy, at the historic Chiostro della Biblioteca Classense, performing the Italian premiere of Michael Nyman's 5th quartet as well as works by Gavin Bryars and Steve Martland.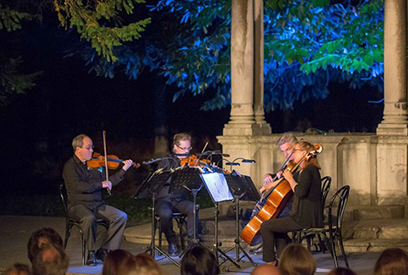 More information: RavennaFestival.org


Recent news

Released on Matchless Recordings, Music for Piano and Strings Vol.3 is the final volume of all the works written for Piano and Strings by Feldman, which was recorded live at the Huddersfield Contemporary Music Festival in 2006.

Featured works include Spring of Chosroes (violin and piano), The Viola in My Life (viola and piano) and Trio, the mesmerising work for violin, cello and piano. Recorded and produced by Sebastian Lexer, this volume celebrates 10 years of extraordinary collaboration. We've included here the beautiful notes that John Tilbury has written for the booklet.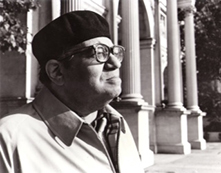 "If any single piece epitomises the beauty and hypnotic power of Feldman's final works, it is Piano and String Quartet."
The Guardian

Reviews for St. Johns Smith Square concert with John Tilbury
April 2016

"Feldman's feeling for proportion and weight was exquisitely displayed in the piece, but only because the performance was so beautifully judged…In their wonderful performance Feldman's masterpiece took on a lovely vernal glow."
Ivan Hewett, The Telegraph (5 stars)
"…The Smiths and Tilbury are seasoned exponents of this style and made the performance magical…"
Paul Driver, The Sunday Times
"The pianist John Tilbury and the Smith Quartet interpreted 85 minutes of Morton Feldman's 'slow music' with silken beauty."
Geoff Brown, The Times (4 stars)
IAN HUMPHRIES
– VIOLIN

RICK KOSTER
– VIOLIN

NIC PENDLEBURY
– VIOLA

DEIRDRE COOPER
– CELLO
The Smith Quartet are the Carne Trust Ensemble
in Residence at Trinity Laban London
Commencing their residency in January 2018 with performances of Glass and Volans, lectures and student coaching sessions – the quartet continue to have a strong input into many areas within the Conservatoire during 2019.



More information: TrinityLaban.ac.uk



"…the familiar driving rhythms, the merciless ostinatos and the pop-like syncopations are all still there, but there's also a more considered restraint behind the propulsive energy. Lines are etched with brilliant clarity in the Smith musicians' playful account of the Fifth Quartet…"
The Strad magazine, October 2018
"…The Smith Quartet opt for a tighter, more focused sound, resulting in a direct and very dynamic
performance overall."
Gramaphone, October 2018
"…the music is meaningful, beautiful — and, in the hands of the Smith Quartet, moving, too."
BBC Music Magazine, July 2018
"Listen, reflect, marvel."
The Observer, February 2010
"In 2006, the Huddersfield Contemporary Music Festival focused on Morton Feldman, one of the few important composers of the second half of the 20th century whose music had not previously been featured at the festival. At the centre of this belated tribute was a survey of Feldman's works for piano and strings, spread across several recitals, with pianist John Tilbury and the members of the Smith Quartet. They were extraordinary experiences."
The Guardian, February 2010
"…the superb Smith Quartet…"
The Times
"Effortless class…"
BBC Radio 3: Andrew McGregor's CD review
"As versatile as the Kronos Quartet, and smoother than the Brodskys, The Smith Quartet have edged ahead of their competitors in contemporary chamber music…"
The Independent On Sunday
"How long before the Kronos is labelled the 'American Smith Quartet'?… they are ahead of the curve at generating new repertoire and taking the experimental back-catalogue seriously…"
Classic FM Magazine