So far…
From February until April, the quartet continued its long established collaboration with Shobona Jeyasingh Dance with a UK tour of Material Men redux, a new full length version of the original production that premiered at the QEH, London in 2015. Featuring music by Elena Katz-Chernin and sound design by Leafcutter John. More information: ShobanaJeyasingh.co.uk


MATERIAL MEN redux – 2017
"Shobana Jeyasingh weaves the shared history and personal stories of virtuoso dancers Sooraj Subramaniam and Shailesh Bahoran into powerful dance and potent imagery. The styles of these two dazzling performers of the Indian diaspora could not be more different – classical Indian dance and hip hop – but the men share a history rooted in the dark realities of colonial migration and plantation labour. Material Men redux is a dynamic and moving exploration of the violence of loss and the creation of new ways of belonging."
Press release

"The evening was a jaw-dropping delight…"
Stagetalk Magazine (5 stars)

"…marvellously intense… the double edges of clarity and complexity, contrast and connection, are pure Jeyasingh…"
The Guardian (5 stars)


In June…
The production of Material Men redux had its Italian premiere in the stunning Teatro Alighieri as part of this years Ravenna Festival.

The quartet also appeared on June 9th at the historic Chiostro della Biblioteca Classense, performing the Italian premiere of Michael Nyman's 5th quartet as well as works by Gavin Bryars and Steve Martland as part of the Ravenna Festival programme. RavennaFestival.org


Forthcoming release…
We are looking forward to the release of the Michael Nyman 4th and 5th quartets on the MN label this summer. More information: MichaelNyman.com
Recent news…
Released on Matchless Recordings, Music for Piano and Strings Vol.3 is the final volume of all the works written for Piano and Strings by Feldman, which was recorded live at the Huddersfield Contemporary Music Festival in 2006. Featured works include Spring of Chosroes (violin and piano), The Viola in My Life (viola and piano) and Trio, the mesmerising work for violin, cello and piano. Recorded and produced by Sebastian Lexer, this volume celebrates 10 years of extraordinary collaboration. We've included here the beautiful notes that John Tilbury has written for the booklet.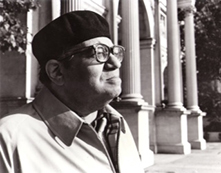 "If any single piece epitomises the beauty and hypnotic power of Feldman's final works, it is Piano and String Quartet."
The Guardian

Reviews for St. Johns Smith Square concert with John Tilbury, April 2016.

"Feldman's feeling for proportion and weight was exquisitely displayed in the piece, but only because the performance was so beautifully judged…In their wonderful performance Feldman's masterpiece took on a lovely vernal glow."
Ivan Hewett, The Telegraph (5 stars)
"…The Smiths and Tilbury are seasoned exponents of this style and made the performance magical…"
Paul Driver, The Sunday Times
"The pianist John Tilbury and the Smith Quartet interpreted 85 minutes of Morton Feldman's 'slow music' with silken beauty."
Geoff Brown, The Times (4 stars)